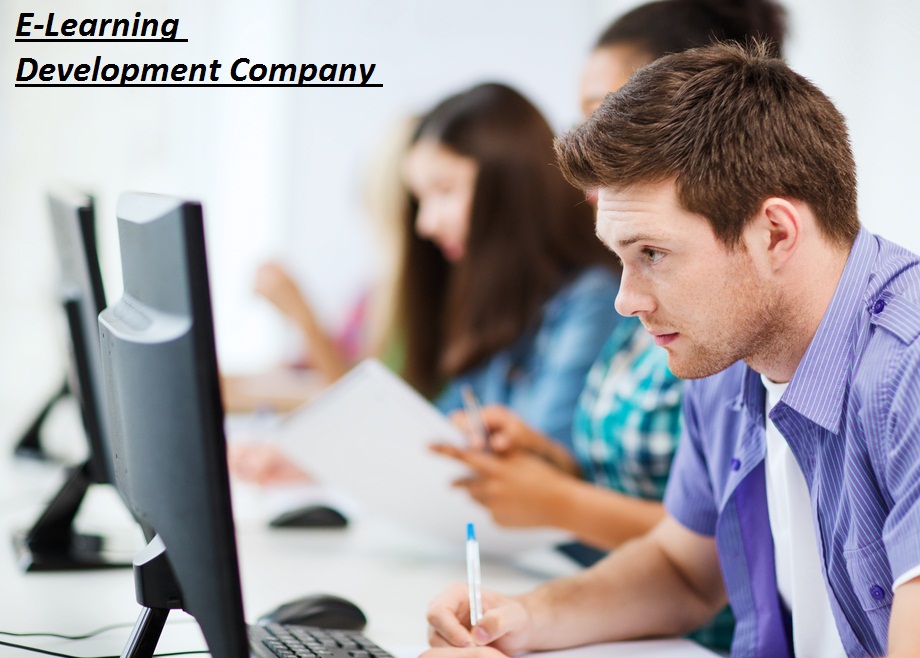 The trend of online education has spun the way to learn and gain knowledge. Recently the rise in the demand for e-learning courses in India, significantly during Covid-19 waves, has changed the scenario of academics and professionalism. Today technology has enabled us to compute our skills easily with e-learning concepts in every genre.
The online education market in the country got impacted highly by the emergence of cloud computing technology. Thus established many eLearning Production Companies in India, making education easy inherited with all content and data information under a single platform. Moreover, the efficiency in accessing information, management, procure, etc., with user data also becomes time-saving and effortless for companies.
On an estimate, all Educational Content Development Companies in India will be raised with a forecast of more than $18million by 2022. It will significantly help professional training institutes, schools, and colleges to have actionable learning for better skills development of students.
This smart approach helps course creators and providers measure the demand on learning preferences, behaviors, course type demand, etc. It even allows the eLearning Development Company to improve their course designs, educational-based content development, seamless user experience, and more.
Here in this article, we will be talking about the eLearning concept and the Top eLearning Companies in India. Let's leap below for more analytical updates on the eLearning market trend in India.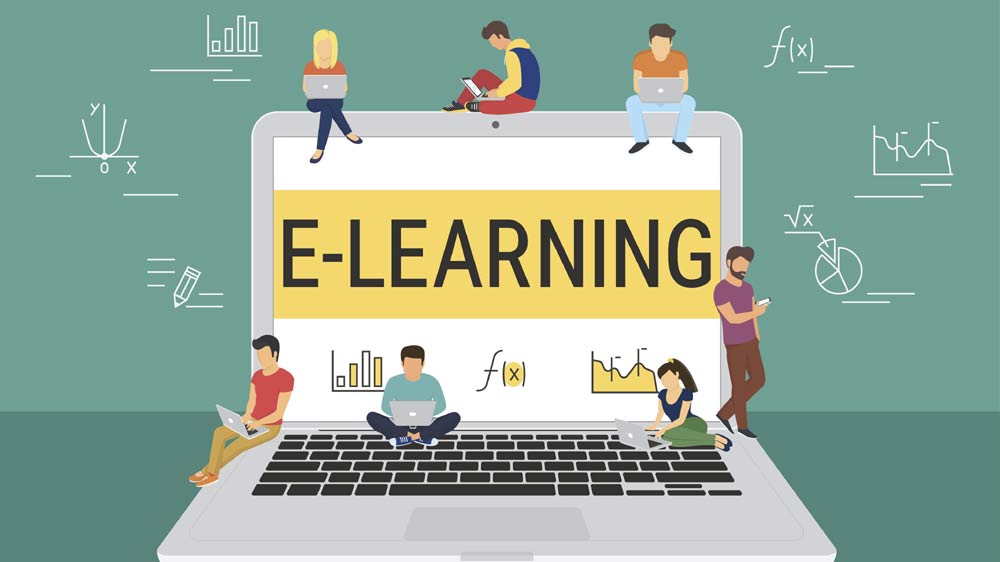 What is eLearning?
Before we let you know with some of the leading eLearning Production Companies, it is better to clarify what exactly eLearning is. The concept of education, training, and skill development that is ideally formularized with technology is defined as eLearning. Moreover, it is an advanced structured approach delivered electronically to enrolled candidates to learn and gain knowledge.
e-Learning comes with endless courses and programs for students, professionals, and even for business organizations to train their employees. eLearning is proven to be the future of the classroom with interactive development of content such as pre-recorded lectures, infographics, animations, videos, quizzes, games, stimulated brain activities, and more.
The Best eLearning Companies In India:
India is rapidly moving with an advanced eLearning concept, thus adding opportunities for many eLearning Companies in India. Some of the popular ones are mentioned below-
Dynamic Pixel Multimedia Solutions:

The company is one of the recognized names among the best Educational Content Development Companies in India. It is even a comprehensive approach offering cost-efficient, high quality, and custom-friendly advanced learning courses for better skill development. Dynamic Pixel is an end-to-end multimedia solution helping individuals and enterprises in assistance for effective training with niche-oriented eLearning courses. Some highly integrated and next-level service promised by the company are as follows-
Contact Details:- 
Phone Number- 0120-4119119
Email id- [email protected]
E-Learning Solutions: Get expert e-Learning content with advanced features. The educational courses are interactive, customized, and simple to use, ensuring every client's needs. The innovative training courses will provide better graphics, stimulated quizzes, learning patterns, animated videos, product explanations, etc., to explore skills at maximum. The company is existed with successful multimedia solutions in almost all e-learning domains to train students and professionals for sustainable growth.
LMS Solutions: Among many top-known LMS companies, Dynamic Pixel Multimedia Solutions is a brand with customized LMS solutions. The integrated services resist offering businesses with AWS/Google Cloud hosting for every brand domain. Professional team and technical support make it a more versatile company to serve clients efficiently.
Animated Videos: The search for high-quality animated videos ends with Dynamic Pixel Multimedia Solutions. For comprehensive Educational Content Development, animated videos play a crucial role, offering extensive animation and infographic service. The company is also fledged to outreach this animation in other areas apart from academics such as marketing and advertising. 2D character animation, white-board animation, infographic creation, etc., are professionally served.
K-12 Solutions: To get high-quality animated and interactive K-12 content, Dynamic Pixel Multimedia Solutions lies among the Best eLearning Companies in India. The company can create and develop standardized content in all academic subjects from pre-primary to higher grades education. For better skill development and learning, the company promises to have seamless and highly engaging e-training courses.
ExcelSoft:

In the list of Top eLearning Companies in India, Excelsoft is a name of excellence. The company was founded in 2000, offering diverse services such as education technology, digital learning development, corporate training programs, K-12 learning solutions, test and evaluation products, game-based learning, etc.
Upside Learning: 

For high-quality eLearning Content Development in India, Upside Learning is a popular name. The company promises better, advanced, and integrated learning courses for improved performance and skill development. Moreover, dedicated to providing clients with custom-eLearning content development, gamification, translation and localization, animation, video creation, etc. This professional multimedia solution has served almost every domain and completed more than 5000 projects with dedicated workflow to more than 150 clients. Precisely, Upside learning is leading with 42 awards and recognitions worldwide.
G-Cube Solutions:

For custom-friendly eLearning development services, the G-Cube solution is a full-stack approach. It ensures high-quality learning content, authoring tools, language services, game-based learning, consultancy, mobile learning, interactive video development, and more. The company is a respected eLearning Company known globally, honored with more than 80 awards in LMS and eLearning services.
NIIT:

It is also known as the National Institute of Information Technology, serving students and professionals with highly scalable software development courses. NIIT is a well reputable eLearning company offering seamless UX eLearning platforms and content. The institute ensures excellent market-leading training courses, LMS, consultancy and advisory, strategic sourcing, and more.
IKHYA eLearning:

One of the top eLearning Production Companies in India. The brand is recognized as eLearning content creators, designing highly integrated and customized eLearning content, helping students and professionals to enhance their skills and efficiency for measurable growth.
Shezartech:

If you want to experience excellence, Shezartech is ideally meant for it. This is a highly responsive and recognized Educational Content Development Company in India founded in 2012. The company has crafted a successful 100+ clientage worldwide. Today, it is a comprehensive brand for custom eLearning solutions such as mobile app development, LMS concepts, web designing, web development training, gamified content creation, ILT, and more.
Zeus Learning:

While adding a few of the Top eLearning Companies in India, Zeus Learning is never out from them. The company is highly professional for cutting-edge eLearning solutions, software stimulation, LMS, CMS, TEI systems, animations, videos, UX designs, product engineering, mobile and HTML5 development. This revolutionary brand exists with complete multi-media and eLearning services for almost all domains and industries.
EI Design:

This company is a well-acknowledged name for futureproof training and best Educational Content Development. With the experience of 18 years in learning and performance solutions, the company is popularly picked by clients worldwide. The versatility of EI Design comes with multiple services such as mobile learning, microlearning, performance support tools, gamification development, virtual reality, augmented reality, ROI determination, predictive learnability, etc.
Paradiso Solutions:

Last but not least, in the list of Best eLearning Companies in India is Paradiso Solutions. offering a variety of services to make Educational Content Development and LMS easy yet integrated. With multiple grounded services, the organization provides its clients with eLearning training course creation, mobile learning, LMS programs, salesforce training, virtual classrooms, etc. Even the company ensures comprehensive services in domains like retail, marketing, academics, banking, transportation, compliance training, and more.
The Bottom Line:

On the positive note, foremost the time to end up how eLearning is becoming the major opportunity for students, professionals, and organizations to grow simultaneously. eLearning is an advanced idea to enhance skills and learning among people.
Thus, eLearning is a comprehensive solution to train for better development and open outreach of knowledge. Dynamic Pixel Multimedia Solutions is a one-stop solution offering its clients custom Educational Content Development, LMS solutions, eLearning services, animation, and video creation, SCORM content, and more.
So if you want to avail of such multi-media solutions on a cost-efficient budget, with outstanding professionalism and benefits, send your inquiries or contact us at [email protected] for instant replies.