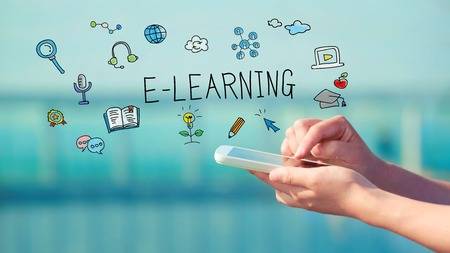 An e-learning authoring tool is a software which developers use to package content, mostly multimedia content and render it to be available to users on the internet. There are many tools out there and selecting the right authoring tool provides you the capacity to design quickly fantastic e-learning content in a cost- effective manner.
Selecting the right e-learning authoring tool is a tricky business unless you are fully aware of what you need. The following are some criteria to choose the right tools while you make content for e- learning content development companies:
Price Matters
Do research in the market and you will find several authoring tools with common features but at various prices. Look for following features:
Resources for training if any
Additional services if any
Feedback and testimonials of clients
Technical support
Most vendors of tools will list their features but browsing through all may be draining and tough. So, if one tool has 15 of your desired features and extra 100 features, why should you pay for something you don't need? A better approach would be to jot down your desired features and invite vendors who offer these. You must also ask for a cost estimate for personalized tools.
Ask the vendor if price includes additional features like cloud storage and content libraries. Also, services like technical support may be included in the price which makes the deal easy on the pocket. In sum, find out what is included in the cost of the e-learning tool for authoring and in case you don't gain clear answers, it is opportune to move on to other vendors.
Easy Usage
Make sure that the authoring tool you choose is easy to use such that your SME's (Subject Matter Experts) are comfortable in using them and do not need help from technical personnel. This will aid in reducing the resources and time needed to create content thus garnering higher return on investment from the tool.
Control and Flexibility
The authoring tool must offer some degree of control and flexibility to permit you to showcase your brand effectively. You may desire control over elements like overall themes, colour palette, fonts and placement of your logo. Some tools enable you to create your own templates and themes as well as lock some on-screen elements such that you are free to focus on tasks like manipulating images and text-content.
Comparison and Analysis
True comparison is only possible when one is aware of the functionalities and features of each tool. Based on features of e-learning course, a particular tool must be analysed to best meets its requirements.
Ready for Multiple Platforms
In current times, as most people are accessing information on devices like laptops, smart phones and tablets, it is vital to use an authoring tool which permits you to write once and share on multiple platforms.
Easy Maintenance
A cloud-based authoring tool proves to be more useful than its desktop version because all source files are located in a central repository in the cloud, permitting authors to make changes simply by using the net from any location.
Multi-Lingual Features
Translating e-learning courses into multiple languages is quite a challenge. You must select an authoring tool which can translate courses in an easy way.
In sum, the authoring tools you buy for e-learning is a crucial investment. It is a wise idea to do some groundwork before you buy one. It will impact the efficacy of e-learning content development services. One good criterion would be to read customer reviews about the tools.