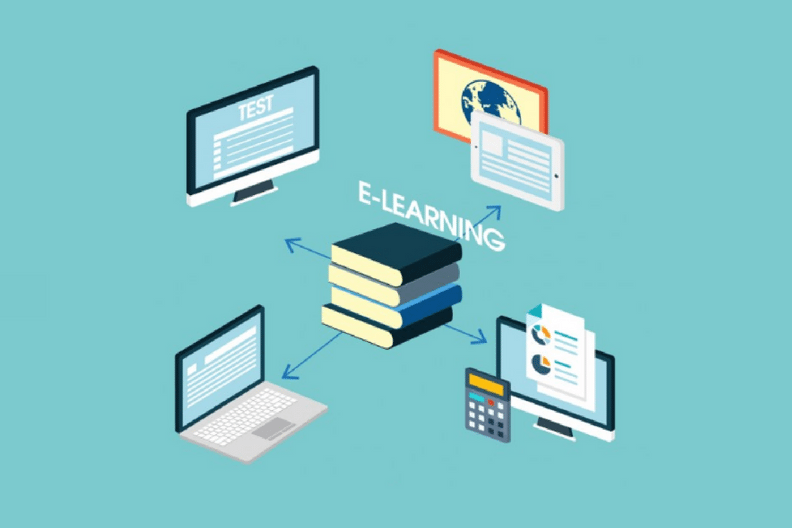 The evolution of technology has had an impact on every industry, and education is no exception to that. Technology has not only changed the way we live and work but has also changed the way we study. Even the education sector has undergone a significant transformation, and the e-learning trend is one of them.
If you are looking for e-learning solutions for the education sector, connect with Dynamix pixel. We are a growing e-learning company offering learning solutions across various sectors. We specialize in the innovative use of technology, and we work relentlessly to develop cost-effective and high-quality, customized learning solutions.
Let's have a look at how the education sector has benefitted from the e-learning solutions:
One of the main benefits of e-learning is accessibility. There are no geographical or other barriers. For some people, it can be tough to move for learning. Thus, e-learning eliminates all these barriers and restrictions. It allows individuals from across the world to complete the courses or training. There is no need to attend the classroom lectures as online courses can do the needful.
The e-learning courses offer much-needed flexibility to the students as they can learn at any time and from anywhere. In the present day and time, learners want a personalized and mobile approach to education. This is what the e-learning courses offer. Thus, this method of learning is appealing to students.
Educating students and employees in a conventional manner needs various resources. On the other hand, e-learning offers a chance for educators to reach infinite people virtually. More resources can be preserved with money and time being saved.
Studies show that online education can be quite effective as students can learn at their pace and grasp the information received due to flexibility. In fact, the positive nature of e-learning practices brings better results for the organizations intending to train their employees.
The e-learning solutions come with the advantage of schedule freedom. Many students are not able to achieve academic improvement when they have to keep up with a strict curriculum. Online courses allow learners to enjoy a self-paced training schedule. They study as per their own time and easily incorporate learning in their schedule.
It is easy to spot the lesson delivery cycle in digital mode. E-learning facilitates a reduction in learning time up to 60%. A single session wraps up the entire lesson. Students don't need to keep up with the learning speed of the entire classroom.
It can be difficult to track the effectiveness of a training program in the traditional method. E-learning offers effective learning management system. It is easy to spot study results which are later measured and improved through necessary changes.
The e-learning courses save money spent on various resources in the traditional method. Thus, it is an economical method of teaching and training students.
For education e learning making company, hire Dynamic Pixel. We will study your business needs and offer customized solutions accordingly.