Statistics do not lie. Web videos are a new rage and businesses are making use of this hot technology that is increasing visibility and brining in new customers for all types of businesses. It is said that, in a universal search results, videos have 41% higher click-through than the plain text results. So, no one has the patience to sit and read pages of explanations. Everything should be literally served in a platter and made easy. Given this phenomenal raise in the videos, animation is the need of the hour. The biggest companies in the world are using animation as their most important digital marketing strategy. Gone are the days when animation was just for kids. Today, it is a very important weapon in developing business.
Why is animation so mandatory for any business –
In this cut throat corporate world, it is important to come with unique ideas and methods to direct traffic to your website or make people download your app. Promotional animations are interesting and can catch the prospective consumer's attention instantly.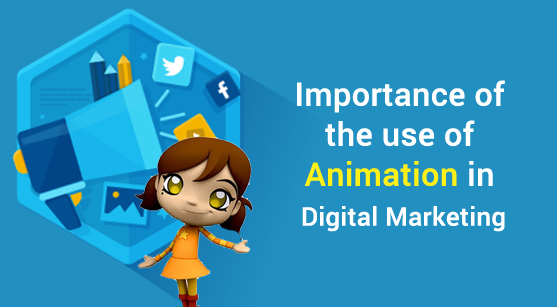 Animations are short and sweet. They do not waste the time of a probable client by beating around the bush. It says what it has got in just few seconds. Busy people are going to thank the animation videos.
Some things cannot be explained by words, not even real videos. They need imagination and a touch of fantasy to reach out to the audience. This is where the animations do their job well.
Animations are an aesthetic way of explaining things to the clients. It is clean, beautiful and even entertaining. It creates a very exclusive feel about the product or services to validate the premium price that you expect for it.
Animation can dramatize even the most boring information. It will enhance the visual experience and will in turn make anything look picture perfect.
It can also give a virtual tour across your office, how the product is made and even takes the clients inside the product. It can show instances where the product or services can be used.
Animation is a very resourceful sales presentation method. It is versatile and if harnessed well, it can increase sales in no time. If you want to develop your business, better hire the best animation development company. It is surely better than the many traditional marketing strategies that have been used until now.